Wednesday September 23, 2020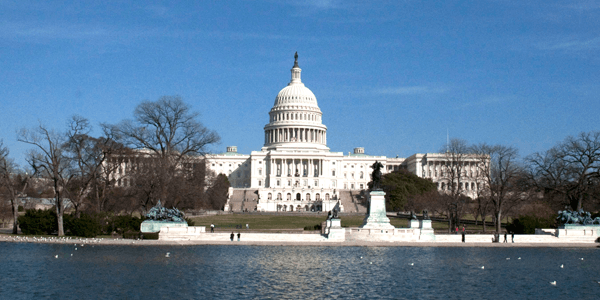 IRA Required Minimum Distributions By December 31
In IR-2019-203, the Service reminded taxpayers born before July 1, 1949 that they should take a required minimum distribution (RMD) by December 31.

The one exception is for IRA owners who turned age 70½ in 2019. These individuals may delay their first RMD until April 1, 2020. However, if they delay the first RMD, they will also need to take a second RMD by December 31, 2020.

RMDs are required for most qualified retirement plans. They apply to three types of IRAs. These are Individual Retirement Arrangements, Simplified Employee Pension (SEP) IRAs and Savings Match Plans for Employees (SIMPLE) IRAs.

The RMDs also apply to 401(k), 403(b) and 457(b) plans. An exception to the RMD withdrawal requirement is a Roth IRA –there are no distribution requirements for this plan as long as the original owner is living.

Most taxpayers take the RMD based upon the Uniform Lifetime Table in IRS Pub. 590-B. This table assumes there is a beneficiary no more than 10 years younger than the IRA owner and calculates a distribution amount based on both ages. If the IRA owner has a spouse more than 10 years younger, a special calculation is applicable.

Owners of multiple IRAs must calculate the RMD for each plan. However, the owner can elect to withdraw the total RMD amount from any IRA plan.

Some employees over age 70½ who are still working and are not major owners of a business may be able to defer RMDs until after retirement. You should consult your tax advisor if this exception applies to you.

Many online calculators are available to determine your RMD. Most large financial companies offer an online determination of the correct amount. RMDs start at approximately 3.8% of the December 31 IRA balance. They increase each year after age 70½. There are online worksheets on IRS.gov that may be helpful.

The IRS also released proposed new IRA distribution tables last month. These new tables may be applicable in 2021. The new tables reflect longer life expectancies and the RMDs in 2021 and later years will be somewhat reduced.

Editor's Note: An excellent way to fulfill an RMD is to give part or all of the IRA payment to a qualified charity. Qualified charitable distributions (QCDs) for individuals over age 70½ may fulfill part or all of your RMD. The QCD is a transfer directly from the IRA custodian to a qualified charity. Up to $100,000 may be transferred in a single year. It is important to act quickly if you plan to do a QCD this year. Your QCD must be completed by December 31, 2019.


IRS Crackdown on Syndicated Conservation Easements

At a Las Vegas meeting on December 12, the American Bar Association National Institute on Criminal Tax Fraud and Tax Controversy discussed syndicated charitable conservation easements. Attorney Thomas A. Cullinan outlined the IRS coordinated attack on syndicated charitable conservation easements.

Cullinan detailed several strategies for IRS enforcers. He has been part of weekly IRS calls to review enforcement strategies. The week prior to the conference, over 80 IRS staff were involved in the call.

During the calls, attorneys review docketed Tax Court easement cases. They raise new arguments and consider ways to assess penalties. Cullinan noted, "We are analyzing whether to raise still more arguments – we have got arguments in the works that we may try out."

The IRS has invested in data scientists who are reviewing "mountains of data." The IRS Research, Applied Analytics and Statistics Office works with attorneys to select the best conservation easement cases.

One conference participant was former Acting IRS Commissioner Steven T. Miller. He noted the IRS has been working on the syndicated easement cases for over a decade. Miller expressed concern about the syndicated partnerships and stated, "That just supercharged them . . . it was conservation easements on steroids. That really is what the government is dealing with here now. It is not clear to me that the [IRS] saber-rattling going on has had its intended effect."


Conservation Coalition Supports Easement Bill

On December 11, a coalition of 12 land conservation organizations sent a letter to Congressional leaders. The letter advocated passage of the Charitable Conservation Easement Program Integrity Act (CCEPIA) of 2019 (S. 170; H.R. 1992).

CCEPIA would limit charitable deductions for conservation easements to 2.5 times the basis of the investor. This limitation would reduce the incentive to fund partnerships with real estate and obtain inflated appraisals on the ensuing conservation easements.

The letter notes, "Every fall, solicitations appear in publications promising enormous profits from short-term investments in conservation easement syndications. This year is not different: One recent ad, for example, promises investors $600,000 in charitable deductions for each $100,000 invested."

As a result of conservation easement syndications between 2010 and 2016, investors reported $20 billion in charitable deductions. The conservation coalition is concerned that many deductions were the result of inflated appraisals.

These deductions and inflated appraisals are an "egregious abuse that risks tarnishing a worthy program that has incentivized conservation of millions of acres of irreplaceable lands, including farmland, forests, ranches and wetlands that provide communities across our nation with greater access to locally grown food, space to recreate, and cleaner air and water."


Applicable Federal Rate of 2.0% for December -- Rev. Rul. 2019-26; 2019-49 IRB 1 (19 Nov 2019)

The IRS has announced the Applicable Federal Rate (AFR) for December of 2019. The AFR under Section 7520 for the month of December is 2.0%. The rates for November of 2.0% or October of 1.8% also may be used. The highest AFR is beneficial for charitable deductions of remainder interests. The lowest AFR is best for lead trusts and life estate reserved agreements. With a gift annuity, if the annuitant desires greater tax-free payments the lowest AFR is preferable. During 2019, pooled income funds in existence less than three tax years must use a 2.2% deemed rate of return.


Published December 13, 2019
Previous Articles
Passwords Can Protect Data From Identity Thieves
Year-End Preparation for Taxes
Benefits of Bunching Charitable Gifts